AVAILABLE STARTING OCTOBER 20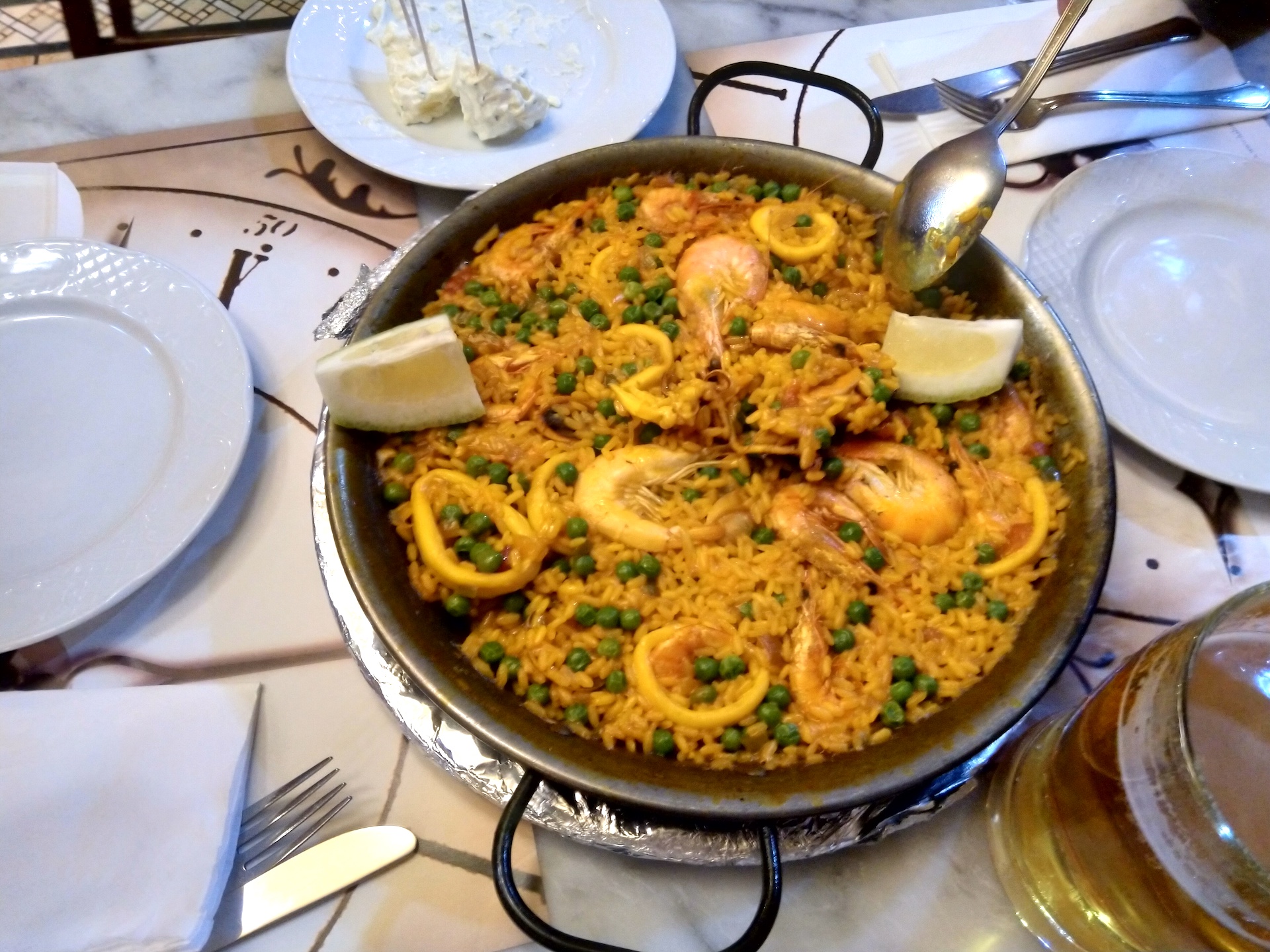 There are 3 TVs showing the NFL RedZone and individual games. If you are coming with a large group of people you can choose the game on one of theirs TVs. There are beers on tap and bottle, wines, long drinks, Spanish tapas, paella, steak, seafood and a lot more you can find in their food menu. Kids are allowed in this place.
This bar shows Sunday NFL games from 7:00 PM till 2:00 AM.
Prices
Even this restaurant is located in the touristic area of Madrid, between the Plaza Mayor and the Royal Palace, their prices are considerably lower compared with the bars and restaurants around. We recommend this place especially to travelers that don't want to miss their game and at the same time enjoying Spanish cuisine and tapas.
Their drinks prices are as low as: 4.0€ for a pint and 2.5€ for a ½ pint of beer, wines and soft drinks are 2.5€. The food is really homemade: a Paella with seafood & chicken for 2 people is only 26.0€, a big portion of meat balls with vegetables and tomato sauce and natural fries costs 9,0€ and a burger with 100% meat and natural fires costs 6.0€.
Dinner
This restaurant offers a full dinner service. Their spanish cuisine menu includes: tapas, paella, steak, seafood or fish.
If you want to watch football, discovering the Spanish cuisine at the same time, avoiding the ripp-off bars in the touristic area, this is the place!
Bookings Required
To watch football you must make a reservation and diner at this restaurant. At this bar we can watch the NFL RedZone or individual games in one of their 3 dinning rooms. There isn't a bar area where you can watch TV.
Metro
Opera (Lines 2, 5) | Sol (Lines 1, 2, 3)
AVAILABLE STARTING OCTOBER 20