Night Pub (Calle Laurel, 4)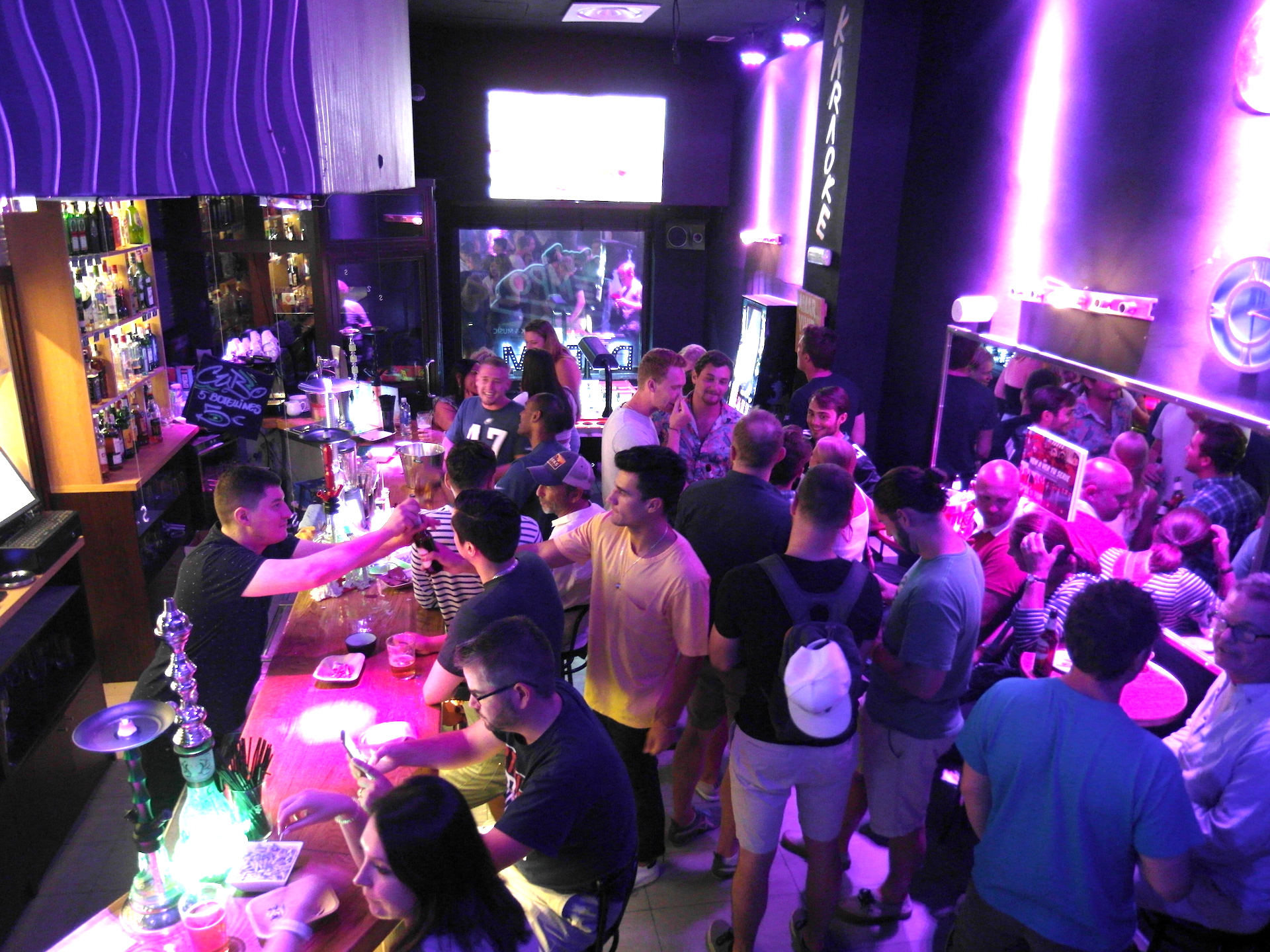 There are 5 TVs showing the NFL RedZone and individual games; a full service bar with beers, wines, cocktails, long drinks, hookah and free snacks are served with the drinks you order. The bar dispose of darts machine, pinball machine, billiard table, table soccer and a gaming room.
This bar shows the RedZone and Sunday games starting at 7:00 PM, ending at 2:00 AM.
Prices
The bar is located outside the touristic area of Madrid, in the neighbourhood called "Embajadores", so their prices are considerably lower compared with the bars located in the touristic area. We recommend this place to NFL fans living here (locals, students, teachers). If you want to save some money, this is your place!
Dinner
This bar doesn't offer any restaurant or dinner services, but they serve free crackers and snacks with the drinks you order and also some dishes like Nachos with Guacamole or the Cold Cuts Tray (ham, sausages and cheese).
Bookings
Bookings are not necessary but in case you are comming with a large group of friends, we recommend you to make a booking request, so we can save you a good spot near the TV that shows your favorite team's game.
Metro
Acacias (Line 5) | Embajadores (Line 3)